The development of the times promotes the improvement of living standards, and now is not the age when children can only pick up old clothes from older brothers and sisters.  Buying clothes is no longer a luxury. The pursuit of clothing quality and style has caused many families to spend a lot of money on the purchase of maternal and child products every year. This is also the development of the maternal and child clothing industry in recent years.  The reason for growing maturity.
    An industry with good market prospects certainly attracts more capital investment. Now many young people choose the maternal and infant clothing sales industry at the start-up stage.  It can be said that the current infant clothing sales industry has unlimited vitality.  This is also due to the obvious phased characteristics of infant clothing. As the growth rate changes, the infant clothing corresponding to the needs will also change.
    Now that the maternal and infant apparel sales industry has such a strong vitality, if you are entrepreneurs with less start-up capital, you may wish to give priority to maternal and infant apparel sales.  Starting with the sale of maternal and child apparel, it is absolutely not a loss.  To find the right direction for entrepreneurship, the next step is to find a reliable partner.  The most important step in clothing sales is to find a wholesale manufacturer with good quality and novel styles.
    In the apparel industry, quality and style are your competitive advantages.  How to find a wholesale manufacturer with the highest cost performance requires you with a unique eye to find the most trustworthy partner among many wholesalers.
    An insider tells you a little secret, if you are determined to be in the maternal and infant clothing industry, then you must not miss Mommbaby.  Selling Mommbaby's baby clothes, you have the magic weapon to win.  Mommbaby's excellent quality and novel styles are enough to give you market competitiveness that surpasses peers, and quickly seize the opportunity in the maternal and infant apparel market.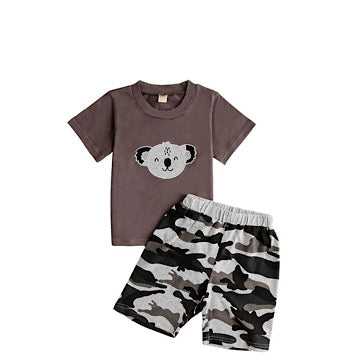 The reason why Mommbaby's baby clothes are favored by so many customers is not only because of our high-quality products, but also because we can provide each customer with one-stop service.  We can fully understand the concerns of our customers. For newcomers who have just stepped into this industry, hoarding not only requires principal, but also requires personnel for management, and the cost is very high.  Young people nowadays are most afraid of trivial troubles. When they encounter Mommbaby, there are perfect solutions to all the problems that bother you.
    Regarding these issues, Mommbaby has considered for you and finds convenient and quick solutions for you.  If you sell Mommbaby's baby clothes, you can enjoy the delivery service we provide for you.  You don't have to worry about stocking up to account for funds and outdated styles, Mommbaby is so caring.  If you want to know more about our agency service, welcome to https://www.mommbaby.com/ to inquire, and we will have professional customer service who will answer you in detail.
    Mommbaby has a wide range of products, and you can find the clothing items that infants and young children need in various periods on our official website https://www.mommbaby.com/.  We have all kinds of daily wear and holiday-themed costumes.  The wholesale clothing of many types and styles can accurately meet the needs of the market.
    All of our clothes are made of breathable and comfortable fabrics, and the baby will have the ultimate comfort when wearing our clothes.  Comfortable clothing will naturally attract more repeat customers.  There is no need to worry about the source of customers when selling Mommbaby's infant clothing. High-quality and innovative products can attract more consumers' attention.
    Now wholesale Mommbaby's baby clothes to enjoy summer specials. Many popular clothing items are sold at low prices. This is the best time for you to start Mommbaby.  We have already told you the wealth code, don't seize the opportunity and create a brilliant future with Mommbaby!
 boy boutique clothes wholesale